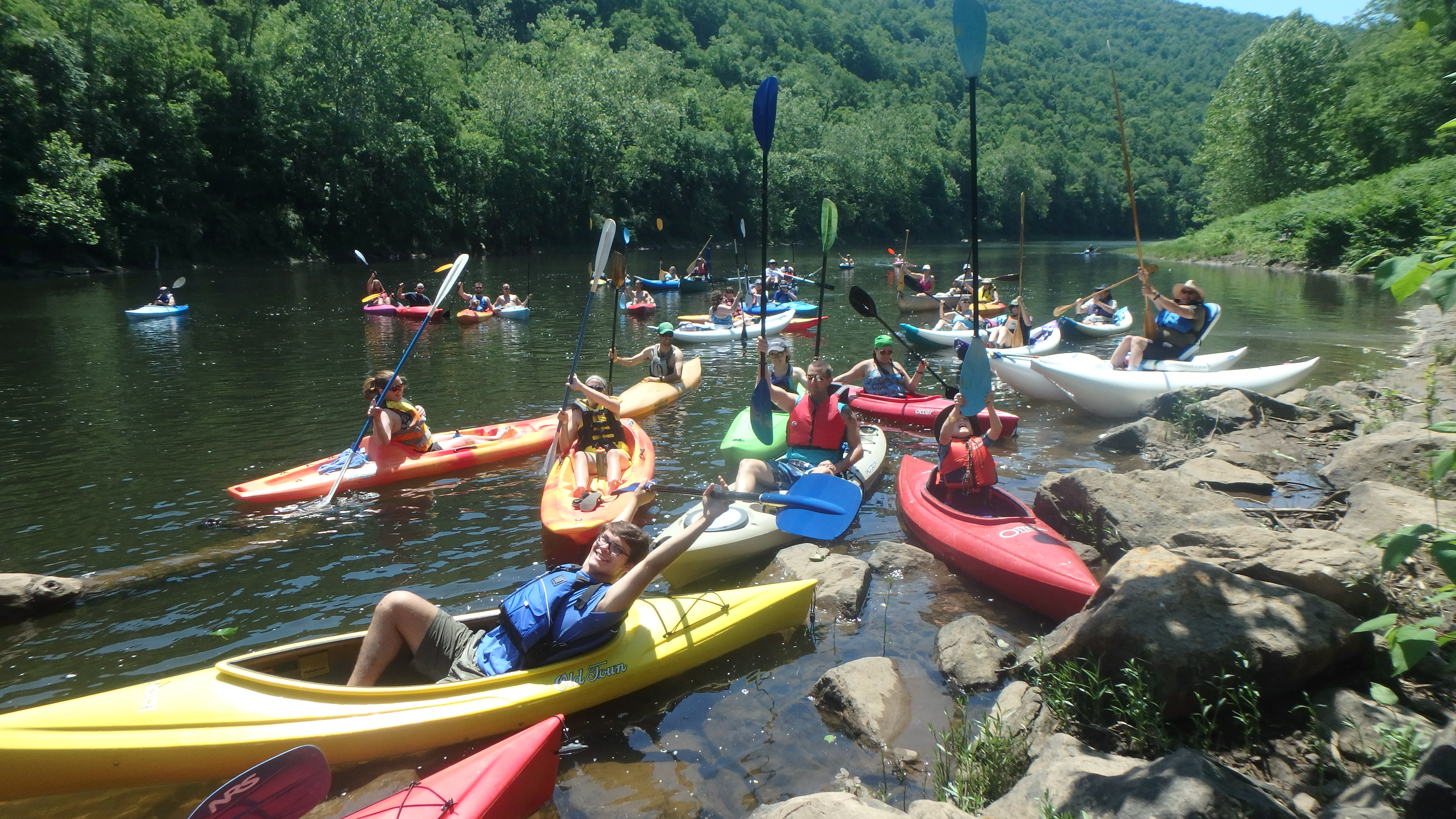 2018 Meet the Cheat Events
June 9 – Tucker County Meet the Cheat Community Paddle – St. George, WV
The following Saturday, June 9th, 2018, join FOC, CRWT, and the West Virginia Land Trust for the 6th annual Tucker County "Meet the Cheat" Community Float.  Participants will float from the newly updated Holly Meadows access point to the St. George access point.  Meet at Blackwater Outdoor Adventures at 10:00am to conserve parking spaces and get a free shuttle to the put-in.
Launch by 11:00am to join the floatilla.  Cost is $30 for a single kayak, and $45 for a canoe.  $10 to bring your own gear. Stay afterwards for the paddling after-party at Blackwater Outdoor Adventures with complimentary food and live music.
Register online for this event by visiting https://secure.lglforms.com/form_engine/s/0TCWk8u3Kmmjn3IdxqR9ig – or on the WVLT Facebook page.