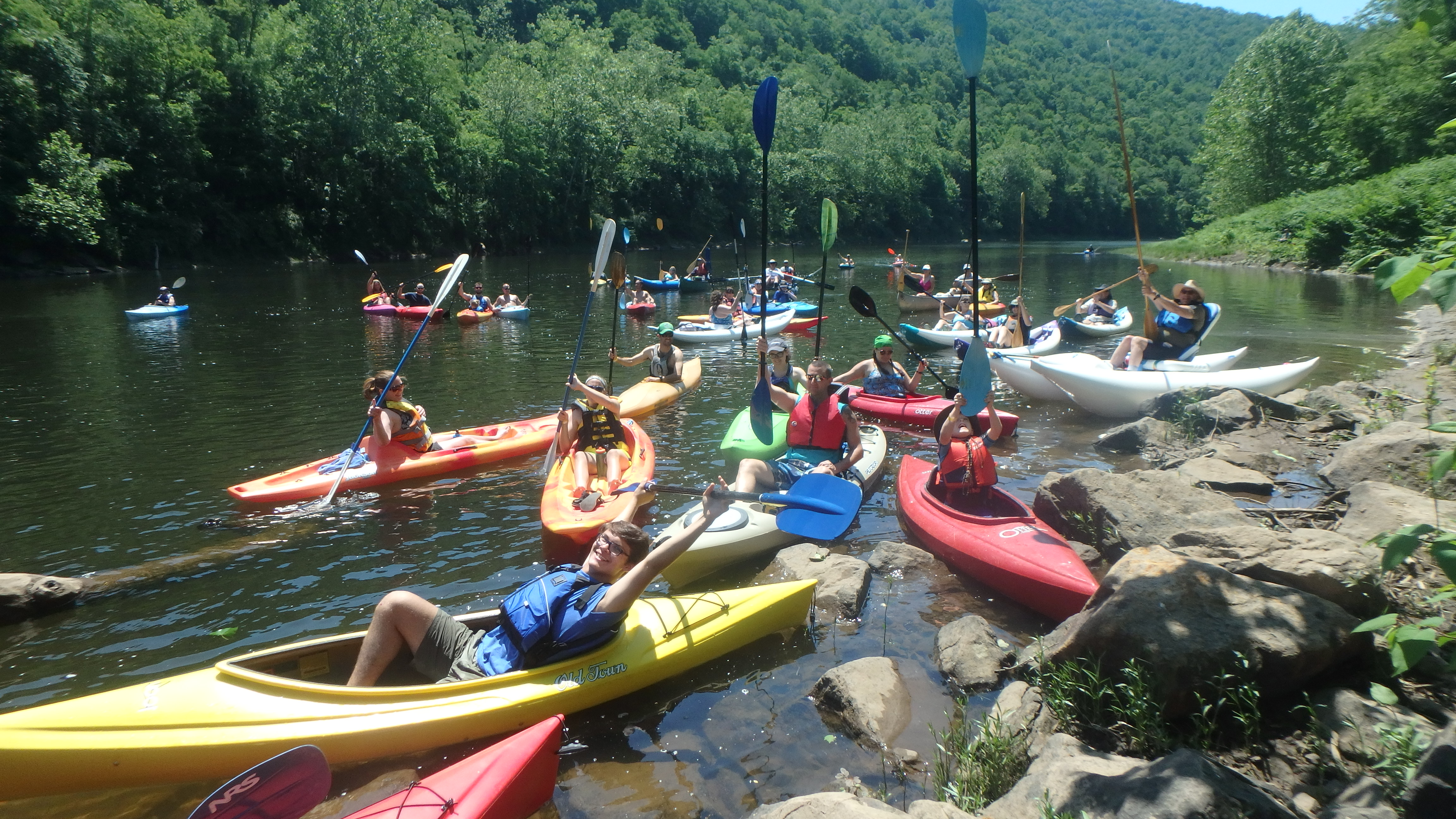 2022 Meet the Cheat – Tucker County!
Sunday, June 12th – 10:00am to 7:00pm
Join FOC, the Upper Cheat River Water Trail Committee, and Blackwater Outdoors Adventures for the return of the Tucker County Meet the Cheat!  Participants will meet at Blackwater Outdoor Adventures (address is 60 Location Road, Parsons, WV 26287) by 10:00am for check in.  ALL PARTICIPANTS MUST REGISTER – THOSE RENTING BOATS AND THOSE BRINGING THEIR OWN BOATS.  
Have some (dry) cash in your pocket!  We'll have the Bar-B-Qued Beast food truck on site serving food from 4:00pm to 7:00pm – and some great merch in the FOC booth.
Kayak and Canoe rentals are available through BOA via this link – please select

8 MILE – 10:00 AM

slots.  Kayak Rentals are $32 person, and canoe rentals are $30 per person (minimum of two people per canoe).  $10 from each rental will go to the Cheat River Water Trail.  
Have your own boats?  Register below.   Please drop your boats at the Holly Meadows put-in before parking at Blackwater Outdoor Adventures for shuttle.  Carpooling is key – parking space is limited.  Email Beth Warnick bwarnick@cheat.org or Lisa Maraffa at lisa@cheat.org with question.
Follow the Upper Cheat River Water Trail Facebook Page to stay up-to-date with events and developments!