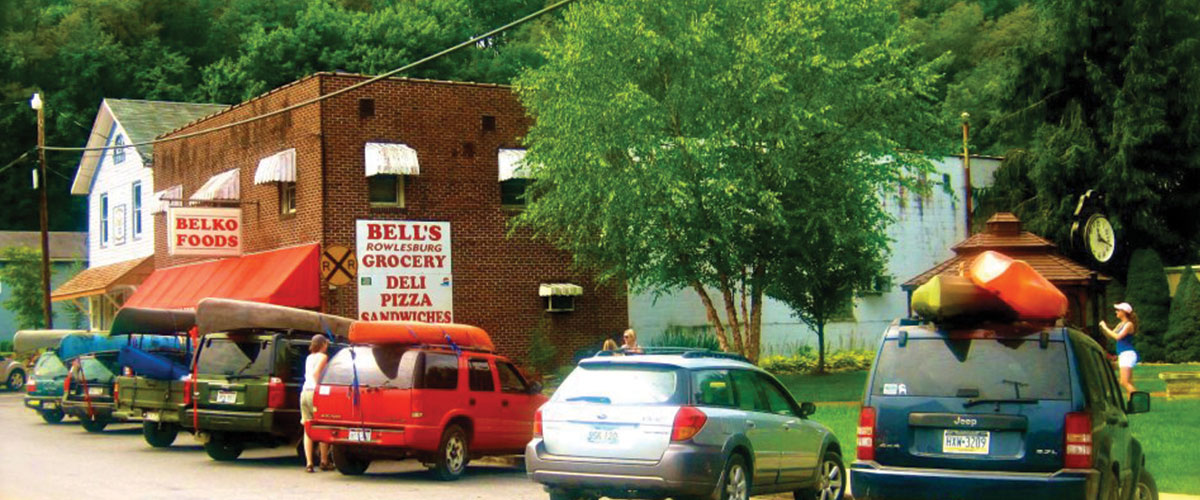 Where Your Trip Begins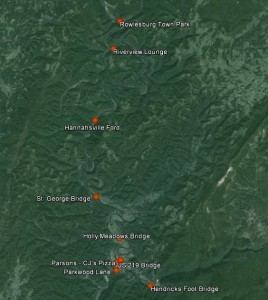 There are currently nine existing access points on the Upper Cheat River Water Trail. These sites are owned and managed by public entities as well as private landowners and businesses. Please observe all posted rules and regulations and respect areas surrounding the sites to ensure continued access for future paddlers.
Access site conditions and regulations are subject to change – please visit the site kiosks and review all pertinent information. Currently, no access points along the Water Trail allow camping. Future plans include installing ADA access for several access points. Check back for updates.
The Upper Cheat River Water Trail map contains access information and can be found here on our website.
Things to keep in mind:
The Cheat River flows north. This is one of its many unique aspects, and one that continually surprises more than a few folks.
The Black Fork at Hendricks and Shavers Fork in Parsons join to form the Cheat main stem. Travelers on the Water Trail may access the main stem from either fork.
Putting in at the Hendricks foot bridge or The Fat Olive (formerly CJ's Pizza) on the Black Fork means you won't be able to access Parkwood Lane or the U.S. 219 Bridge access points on Shavers Fork – and vice versa.
Chart your journey and view the Water Trail from above with this Interactive Map.
CAUTION – EXPERIENCED PADDLERS ONLY
The CRWT segment, Hendricks to The Fat Olive (formerly CJ's Pizza), has been classified as "Intermediate."  This section includes fast moving water containing various rocks, holes, currents, and waves that require skillful maneuvering to avoid.  Swimmers could be at risk and may require help. 
Mileage Matrix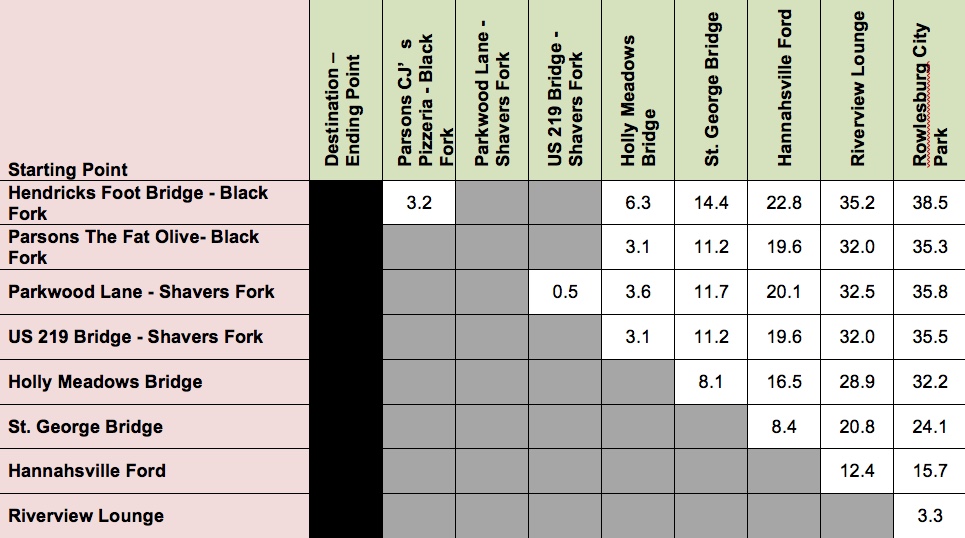 Access Information
Access Point
Ownership
Cellphone Service
Aerial Photo
Click image to enlarge
Hendricks
(Black Fork)
Municipality
 Yes
 
Parsons – The Fat Olive (formerly CJ's Pizza)
(Black Fork)
Private
 Yes
 
Parsons – Parkwood Lane
(Shavers Fork)
Municipality
 Yes
 
Parsons – 219 Bridge
(Shavers Fork)
Municipality
 Yes
 
Holly Meadows Bridge
(Cheat main stem)
Department of Highways
 Yes
 
St. George – DNR Access
(Cheat main stem)
Department of Highways
 No
 
Hannahsville Ford
(Cheat main stem)
Department of Highways
 No
 
Riverview Lounge
(Cheat main stem)
Private
 Yes
 
Rowlesburg City Park
(Cheat main stem)
Municipality
 Yes