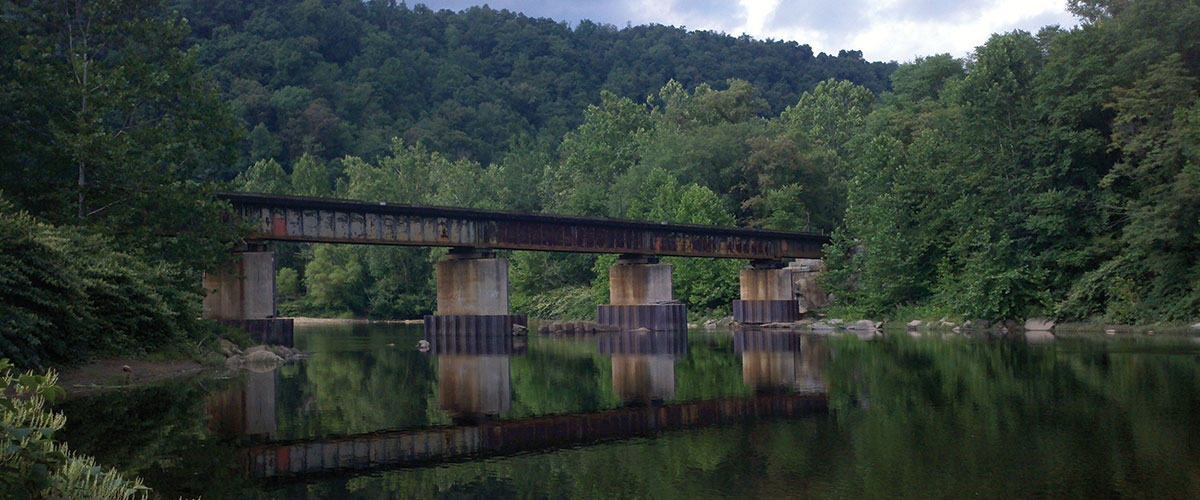 Cheat River History and Information:
 Businesses / Attractions / History / Natural Science
Along the way there are many businesses that can make your outdoor experience more interesting and comfortable. While much of the trail offers the feel of a near-wilderness experience, you are never very far from civilization. "Roughing it" can be as much or little of your Cheat River experience as you like!
The Cheat River will certainly captivate your senses. With a deep and storied history, the Cheat is like an outdoor museum. West Virginia's Allegheny Mountains were at the heart of many important Civil War events.
The Cheat also offers a personal view of nature with living examples of natural phenomenon encountered only in textbooks or video by far too many people! Get in touch with your wild side!
As you float through peaks and valleys, let your mind wander through time with these examples of historic and natural attractions. When you visit the businesses mentioned here, be sure and tell them you are traveling the Water Trail!
Businesses
Blackwater Outdoor Adventures
Located on the river's edge in St. George, within the Mon National Forest boundary, BOA provides guided paddling trips and a River Outpost and General Store to supply fishing, camping, whitewater, tubing and canoeing needs.
River's Edge and Other House Rentals
River Watch – Riverfront House on the Cheat River Water Trail 
Jim's AllStar CITGO gas and SubExpress

Rt 72/219 in Bretz (near BlackFork bridge)
(304) 478-3248
Irene's Place (Beautiful house rental)

Near The Fat Olive, Parsons
304-704-5695
SUBWAY

501 First Street, Parsons, WV
(304) 478-9996
McDonald's

210 1St St Parsons WV
(304) 478-2650
Piccolo Paula's

Between 1st and 2nd Streets on Walnut St.
Open 11am-2pm, Monday through Friday
(304) 866-4418
Depot Diner

(FaceBook Little Andi's)

166 Main St, 

Parsons

,

WV

304-478-8955
Shop and Save (Grocery and Deli)

302 D&W Lane (near Fat Olive's)
(304) 478-4803
Five River Campground (Home of Pickin' In Parsons)

PO Box 212/ 750 Walnut Street
Parsons, WV
304-478-3515
MR Pizza

412 Second St. Parsons
304-478-3663
BFS (Formerly Sheetz)

200 1st St. Parsons
304-478-2333
Attractions
City of Parsons
Located just south of the Cheat main stem and primarily on Shavers Fork. Dining, shopping, and lodging options.
Rowlesburg Park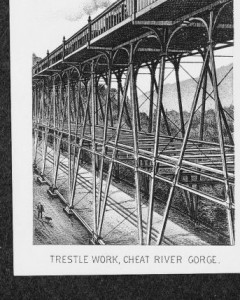 Public park with playground equipment, restrooms, pavilions, parking, and river access. Home to the annual Rowlesburg Ox Roast, WV Chestnut Festival, and Arts on the River Festival.
Historic Sites 
Monongahela National Forest
Established in 1920, the 900,000 acre forest straddles the highest ridges in the State. Variations in terrain and precipitation have created one of the most ecologically diverse National Forests in the country.
Seneca Trail
Also known as the Warrior's Path, Rte. 219 was the Native American's highway from New York to the south.
Allegheny Highlands Rail-Trail
Accessed in both Hendricks and Parsons, this level rail-trail is good for biking and walking. It runs nearly 25 miles from Elkins to Hendricks.
Minear Massacre Historic Site
Site of 1871 massacre where John Minear and his son, Jonathan, were among those killed.
Allegheny Trail (Section 1)

Runs into Rowlesburg and then along the river near Rt.50.
St. George
Historic town (1776) and academy from whence the County Records were stolen in a successful attempt to move the county seat to Parsons in 1893. St. George changed sides 10 times during the Civil War.
Old Rt. 50 Bridge Abutments
Rt. 50 was an old buffalo trail and Indian Path before becoming a popular east/west route.
Railroad Bridge: Site of a Civil War battle and also where George Washington identified (predicted) the easiest grade between the Potomac and Ohio River watersheds.
WWII Musuem: Housed at the Szilagyi Center for the Visual and Performing Arts in Rowlesburg.
Tray Run Viaduct: Built in 1852 and a focus of the Confederate Jones – Imboden Raid of the Civil War. The structure was considered an engineering marvel of the times, and was included on the back of the West Virginia state seal (0.6 mi. North of Rowlesburg and the northern boundary of the trail- do not try to paddle here).